Scrap Metal Skip Hire
1st Class Scrap Metal Skip Service
Free scrap metal skips available for your business or site. Best prices paid on your scrap metal.
All different size skips and bins to suit all jobs. We cover the whole of Lancashire & the south lakes.
Once the skips are full we will collect the skips bring them back to our yard to be weighed on our 30,000Kg weighbridge & graded.
Once sorted you will be paid instantly into your bank or by cheque. Sizes: From 2 cubic yard to 10 cubic yard. We also have smaller mobile bins & battery bins for small workshops.
At enviro-metals, not only do we offer a wide variety of recycling options, we also provide FREE scrap metal skip hire for our clients. If you are undertaking a building project or a demolition Job, whether it is on a domestic, commercial or industrial building or site. We will provide you with a skip to suit your job.
What size Skip?
No matter how big or small your project, we have a huge variety of skips available so you can be sure that we will have the right skip for you.
Why Hire With Us?
We cover a large area for our scrap metal skips which includes north Lancashire and Cumbria but for large contractual work we travel further afield. We cater for all our customers from blue chip organisations, individual companies, demolition sites, farms to one off clear outs.
Our skips range from 2 cu yard to 40 yard roll on roll off bins, We also have lockable skips available. We provide a prompt and professional service with full telephone assistance if you require a member of our transport team to assist you in choosing the best possible option for you or your company.
Contact enviro-metals for the best scrap metal skip service available. With working alongside us you are doing your bit for the environment as we continue to maximise metal recycling.
We have an excellent reputation for giving our customers the best in terms of services that we provide and customer care.
All our skips are maintained to a high standard, so you can be sure they are safe and reliable. So for more information, contact us today on 01524 845013.
Skip Sizes
10/12 Cubic Yard Skip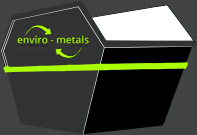 16 Cubic Yard Skip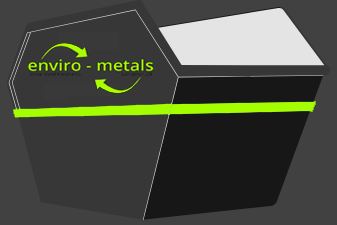 25 Cubic Open Skip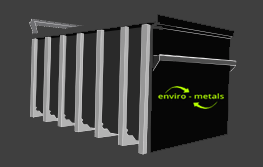 45 Cubic Open Skip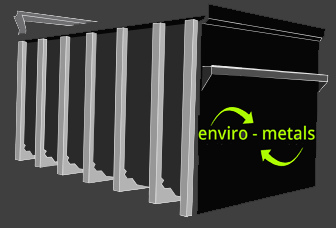 Flat Bed Skip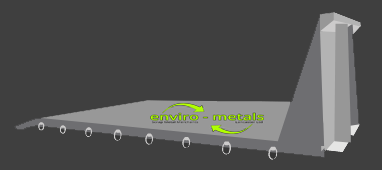 Enclosed 25 Cubic Skip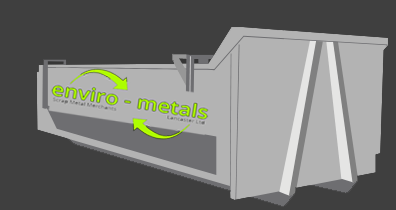 Plastic Container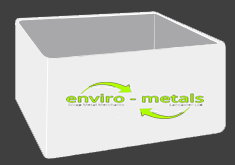 2 Cubic Yard Forklift Bin